---
Dear Shareholders,
I'm Vanessa Pickering, Orezone Gold Corporation's Manager of Investor Relations. Last month I had the absolute pleasure of visiting the Bomboré Gold Mine for the first time. I could regale you with stories of everything I saw and everyone I met, but why don't I show you instead?
Come along with me on my journey "Vanessa Visits Bomboré," a video series that includes tours throughout the entire mine site and surrounding communities, interviews with the people who constructed and operate the mine and much more!
When you're done with this series, I want you to feel like you've visited Bomboré and know the team. But mostly, I want you to understand why we at Orezone are so proud of what we've accomplished and so excited for where we're heading next.
Click here to view the first installment of Vanessa Visits Bomboré and stay tuned for more episodes!
Kind regards,
Vanessa Pickering
Manager, Investor Relations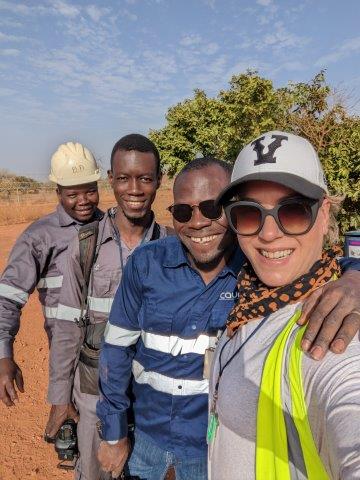 Vanessa and the Cauris film crew